Green Arrow Confirmed for Injustice: Gods Among Us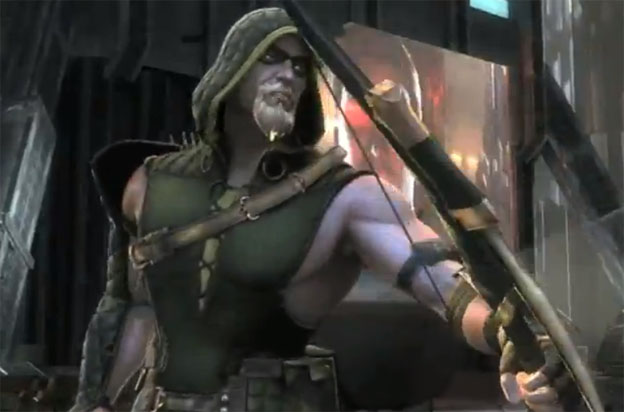 The roster of Injustice: Gods Among Us, the DC fighting game from NetherRealm Studios, continues to grow. Today, Warner Brothers Interactive has confirmed via press release that Green Arrow, the Robin Hood-esque vigilante, will be joining the game.
Contrary to what you'd assume, Green Arrow does not appear to be a zoner. He has a variety of arrows that control space, but they seem most effective at mid-range in the middle of his combos. He seems to have versions of Kratos's arrow from Mortal Kombat 9, as well as freezing arrows, explosive arrows, tether arrows, and more. His normals seem to focus on multi-hitting attacks with his bow as a melee weapon. Using these to knock the opponent away before firing arrows into his face seems to be the majority of Green Arrow's game.
NetherRealm Studios will be bringing a build of the game to this year's New York Comic Con, which takes place at the Javits Center this weekend. Green Arrow will be available to play in this build, along with all the rest of the cast that has already been revealed. Injustice is scheduled to come out April 2013 for the Xbox 360, Wii U, and PlayStation 3.
10/10/2012 11:15AM