MechWarrior Online Opening Up Next Week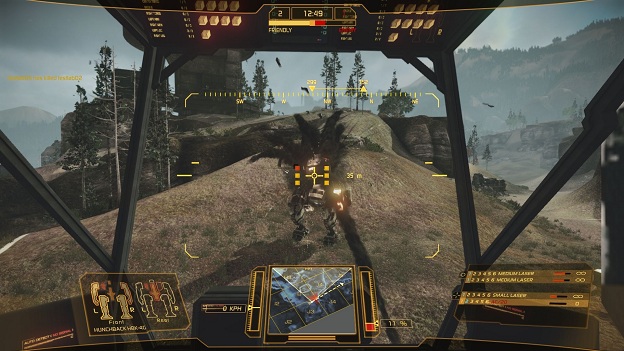 The game won't officially be out yet, but MechWarrior Online, modern day successor to the mech-combat titles of yore, will be ending its closed beta within the week. In its place, the game's open beta phase will kick off, opening Piranha Games' labor of love to the gaming public at large.
What might be most interesting is that company heads Bryan Ekman and Russ Bullock are not citing open beta as an indicator that the game is ready for primetime, but more that they feel they've accomplished all they can within closed beta. In today's news post on the game's website, they cite closed beta fatigue, by the players in the closed beta, as a reason for ending it now and opening things up. In particular, they want to stop resetting advancement (something they cite as the greatest source of such "fatigue") and opening the game allows them to do that.
As such, MechWarrior Online's open beta will go live on Tuesday, October 16. Prospective players interested in the benefits of the Founders Packages will be able to purchase those until October 14.
10/10/2012 03:00PM