RUMOR: Rockstar Games Collection On The Way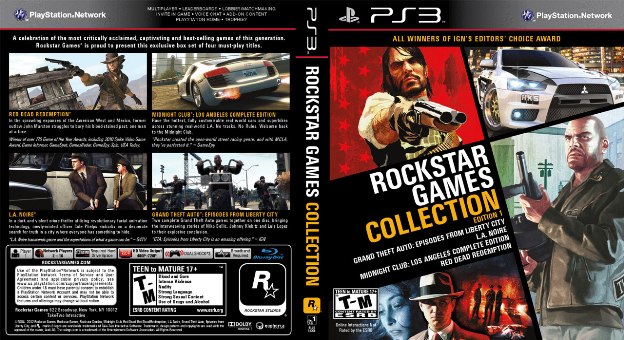 A couple of new online retail listings may have spilled the beans on one of developer Rockstar's future plans.

Buy.com and CDUniverse each are listing a Rockstar Games Collection disc, which is said to contain L.A. Noire, Red Dead Redemption, Midnight Club: Los Angeles Complete Edition, and Grand Theft Auto: Episodes from Liberty City (which itself contains Grand Theft Auto IV's two DLC packs, The Lost and Damned and The Ballad of Gay Tony) all on one disc for $59.99.
Rockstar has not issued any comments on the matter just yet, but if true, the bundle would release on November 13 in North America. The purported cover for the collection marks this as only "Edition 1," so perhaps this would only be the first of multiple packages. Here's hoping.

10/11/2012 01:55PM