God of War: Ascension Gets Collector's Edition, Pre-Order Details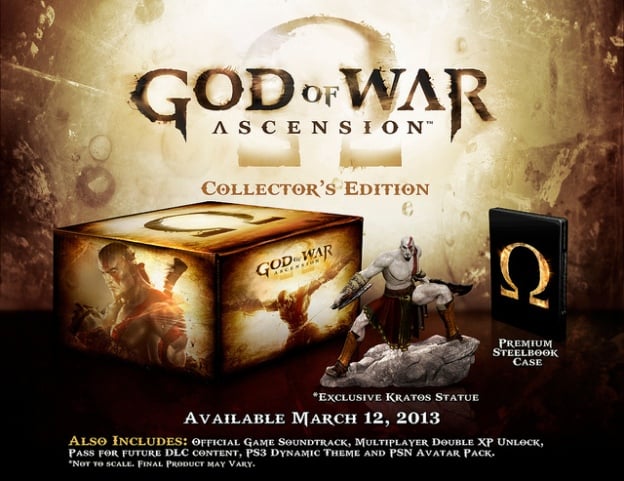 A post on the U.S. PlayStation Blog has provided some details on what the Collector's Edition of the upcoming God of War: Ascension will contain, as well as what goodies are in store for those who pre-order any copy of the game.

First, the Collector's Edition will package Kratos' next bloody adventure in a black steelbook case, and will contain an eight-inch Kratos figurine, a copy of the game's official soundtrack, an unlock for double XP in multiplayer, a pass for future DLC content, a new PS3 dynamic theme, and a few new PSN avatars. It'll run you $79.99.
Secondly, anyone who pre-orders Ascension, be it the Collector's or standard edition, will receive the Mythological Heroes Multiplayer Pack, which lets players play online as one of four mythical Greek heroes: Perseus, Orion, Achilles, and Odysseus.

God of War: Ascension is out next March, exclusively for the PlayStation 3. Further announcements for the game are scheduled to be made next Monday, October 15.
10/11/2012 01:55PM