XCOM Community Plumbs Hidden Depths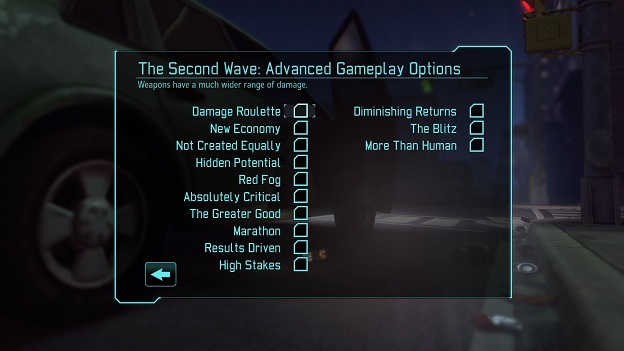 There's a tradition in PC games, even those without a formal set of mod tools, of delving into the game's code and fooling around, enabling things that were left in by the developers, often as pieces of unfinished ideas that would have been too messy to extract. It can lead to controversy, as it infamously did in GTA San Andreas' "Hot Coffee" scandal, or to the revelation of new story beats that help flesh out a rushed title, as in Star Wars: Knights of the Old Republic II.
XCOM: Enemy Unknown fits blessedly into the latter category. Enterprising owners of the game have found indications in the code of a set of tactical gameplay features that would seem to add a few new layers of complexity to the game's strategic combat, bringing it perhaps closer to the series' roots.
These so-called "Second Wave" features have been recognized by 2K's community manager, who stated that they are remnants of a feature that the team was playing around with, but didn't have time to polish and implement before release. It was further indicated that these additions might be finished and rolled out in the future, though there are no solid plans to do so as of yet.
The additions themselves do everything from increasing the damage range of a weapon, to make them less of a sure-fire thing, to characters with random starting stats and randomized funding from council members. In fact, these changes seem to, in general, introduce a greater random element into the game, making life harder on the player. Then again, if you're a true XCOM fan, difficulty is what you're after.
10/22/2012 02:55PM