SmartGlass Launches This Week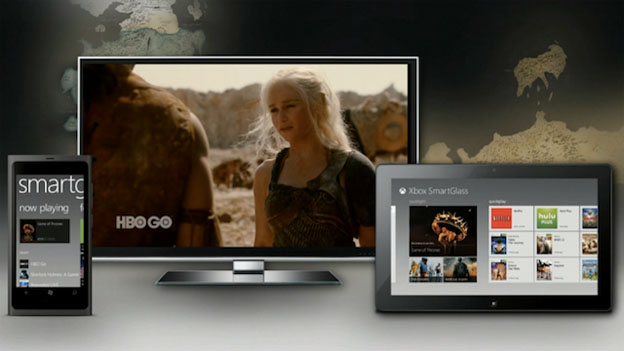 At E3, Microsoft announced tablet-to-Xbox functionality called SmartGlass. Now, the supposedly revolutionary cross-platform technology will be launching this week. It will be available on just about every mobile platform including Windows Phone 8, iOS, and Android. It will also be available Windows 8 and Windows RT PCs. The date on that? October 26th.
Several titles have already been announced to have SmartGlass integration. These titles include Dance Central 3, Forza Horizon, Home Run Stars, and even Sesame Street TV. The Halo franchise will also get SmartGlass integration through Halo Waypoint, and several other services, such as Karaoke and Prima Games on Xbox, will have SmartGlass integration as well.
To use the Xbox SmartGlass, you will have to download the Xbox SmartGlass app on your mobile device of choice. Exact instructions on how to connect the devices to your Xbox 360 afterwards are still fuzzy.
For now, SmartGlass integration doesn't extend very far over seeing extra content on your mobile device. However, several up and coming games are said to use the SmartGlass, Watch Dogs for example. If Developers can integrate the SmartGlass into actual gameplay, it may be the most stunning innovation to come about in this generation. If not, then it will be at best a small diversion.
10/23/2012 10:40AM