Two New Xbox 360 "Entertainment For All" Offers Announced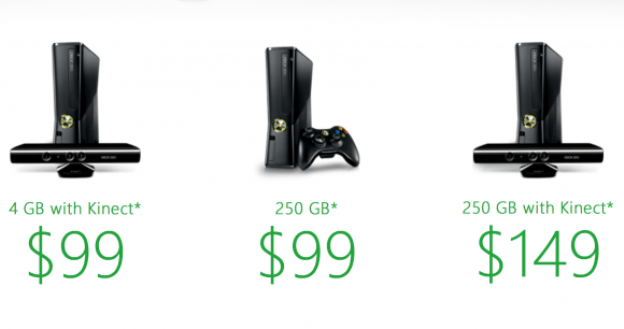 Earlier this summer, we told you about Microsoft's plans to release a new subsidized Xbox 360 purchasing option that would allow players to buy a 4GB 360 with a Kinect sensor for only $99, provided that they pay upfront for a two-year, $15 per month Xbox LIVE Gold subscription along with it.

Today, the company has revealed two additional options to go along with the new plan, which is being coined "Entertainment For All." In addition to the original $99 plan, you can also purchase a 250GB 360 for $99, or a 250GB system with Kinect for $149. Both will still require players to pay the two-year, $14.99 per month XBL Gold plan.
It's worth repeating that, in the long run, paying for such a plan will actually cost you more than if you just went the normal route by buying a $250 console and two $59.99 year-long Gold subscriptions. Throw in everyday deals on Internet retailers and those savings become even more apparent. But to each his own.

At the moment, the new bundles are said to be "coming soon," with no specific dates announced.
10/23/2012 03:15PM