PS3's AC3 Gets Exclusive Benedict Arnold Missions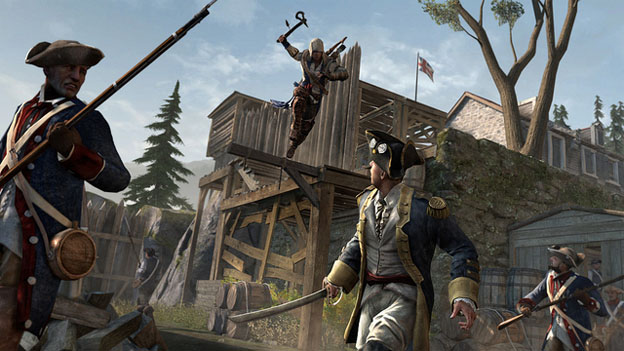 The PS3 version of Assassin's Creed III will be getting an exclusive four-mission arc revolving around one of the most infamous traitors in all of history, Benedict Arnold.
According to Assassin's Creed lore, Arnold did not simply return to London, form a mercantile business, and later die of old age. Nope, he was killed by an assassin—specifically, Connor, the main character of Assassin's Creed III. It will be Connor's job to prevent an assault on West Point. It is, in fact, Connor alone that prevented this horrible betrayal from ruining the American Revolution. History is awesome!
According to Assassin's Creed III's scriptwriter Matt Turner, the events that unfold in the Benedict Arnold missions are "as precise as the history books would allow," so perhaps they aren't blown out of proportion as much as we'd think. "We have some scenes that have the actual words spoken by key players in the events at West Point, according to the records from the court proceedings following what happened. On the other side of things, we needed to inject it with some gameplay so there are some liberties in terms of the action."
10/24/2012 11:40AM