Dragon Quest VII Being Remade For The 3DS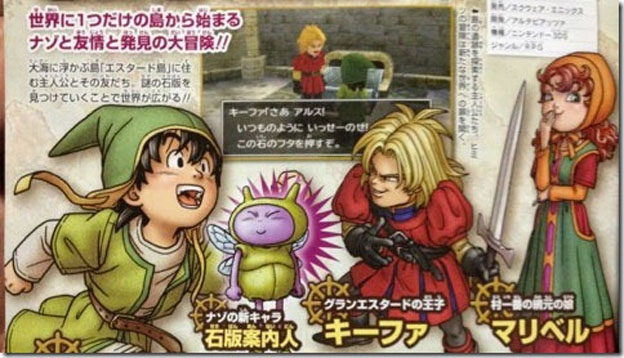 The DS was the platform of choice for awesome JRPGs last generation, and the 3DS is now looking to follow in its footsteps.
A Dragon Quest VII remake is in production for the Nintendo 3DS over at Square Enix. The remake was revealed in the latest issue of Jump magazine in Japan. The game will use 3D polygonal graphics instead of sprites, and will be a full remake of the original PlayStation title. It will also allow for the exchange of something called "lithographs" via the 3DS's StreetPass technology.
Strangely enough, the remake will be coming out sooner than most of us would have expected. The magazine slates it for a February 2013 release in Japan. No word on whether or not Square Enix plans to release the game in North America or Europe though.
We will bring you more update son the eventual release of Dragon Quest VII, as well as other JRPGs on the 3DS as information becomes available.
10/31/2012 01:45PM