Portal 2 Getting Move-Based Motion Control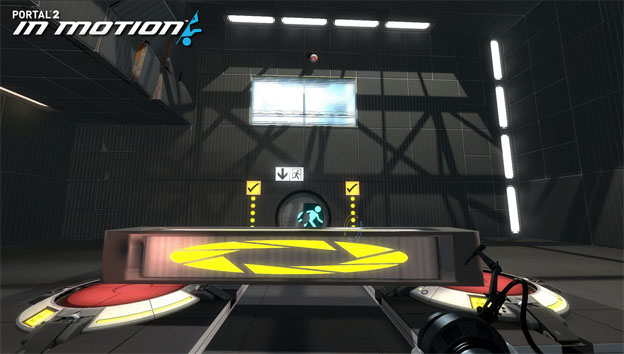 "You know, Portal 2 is an amazing game but it would be way better with motion controls," said absolutely no one ever. Regardless, Portal 2 is getting Move support on the PlayStation 3, which includes a new exclusive downloadable campaign.
This new motion-exclusive DLC campaign developed by Sixense will be called Portal 2: In Motion. It will launch next Tuesday for $9.99 on the PlayStation network, though PlayStation Plus members get an instant discount of 30% off.
The new campaign will feature PlayStation-move specific puzzles that include rotation, scaling, and something the official U.S. PlayStation Blog calls "portal surfing."
In addition, the already existing single-player and multiplayer campaigns will also be given complete PlayStation Move support through a free patch. The release of Portal 2: In Motion will coincide with the game's release as a digital download on the PSN. The downloadable version will come with PS Move support already integrated.
11/01/2012 04:20PM