Mass Effect Trilogy Coming To PS3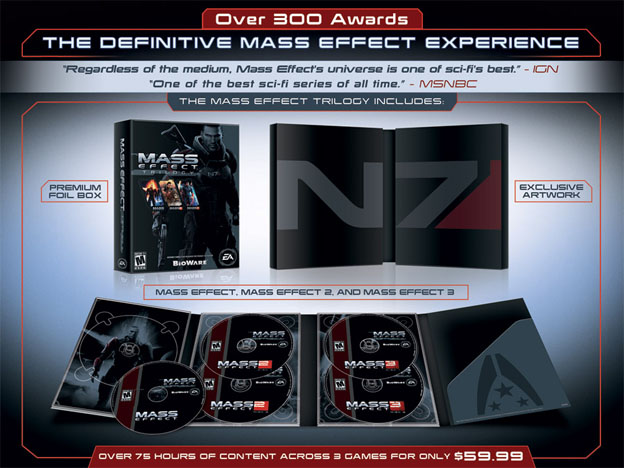 A while back, EA announced that the Mass Effect Trilogy Collection was going to be sold as a bundle and released on November 6th for the PC and Xbox 360. Now it appears as if PS3 users will also get to experience the classic sci-fi RPG just a little later than everyone else.
The PS3 version of the collection will be hitting store shelves on December 4th, slightly more than a month after the PC and Xbox versions, but just in time for the holiday season.
Supposedly, the biggest issue with bringing the Mass Effect trilogy to the PS3 was Mass Effect 1. The sound architecture were outdated, the art and levels had to stream into the PS3's memory differently, and they encountered a bevy of performance issues. Still, they managed to work everything out, so you can now finally follow Shepards's full journey from beginning to end on the PS3 platform.
11/02/2012 12:30PM