Devil May Cry Son of Sparda Edition Leaked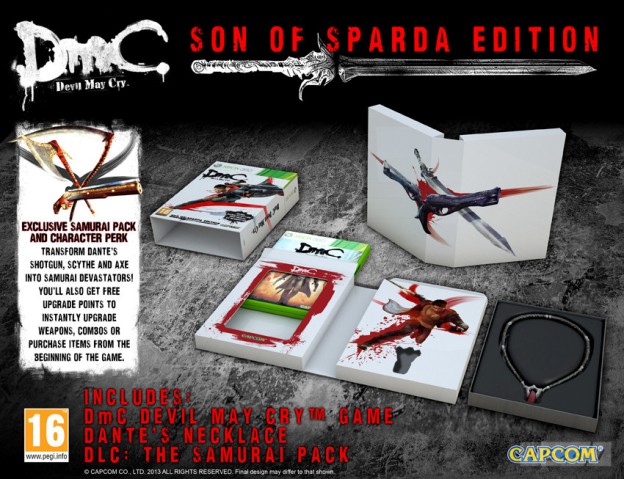 An apparent special edition of upcoming reboot DmC: Devil May Cry has turned up online.

The Son of Sparda Edition, shown above, was posted by All Games Beta, and will reportedly be available exclusively to Europe.

Besides coming in a fancy-looking package, the special edition looks to come with a "Dante's Necklace" pendant, as well as "The Samurai Pack" DLC. The latter appears to come with upgrades to protagonist Dante's shotgun, scythe, and axe, as well as bonus character upgrade points that'll be available from the start of the game.
DmC: Devil May Cry is expected to launch January 2013 for Xbox 360 and PlayStation 3. Just last week, we told you about the hack-and-slasher's "remixed" difficulty modes.
11/05/2012 02:00PM