New Grand Theft Auto V Trailer Coming Next Week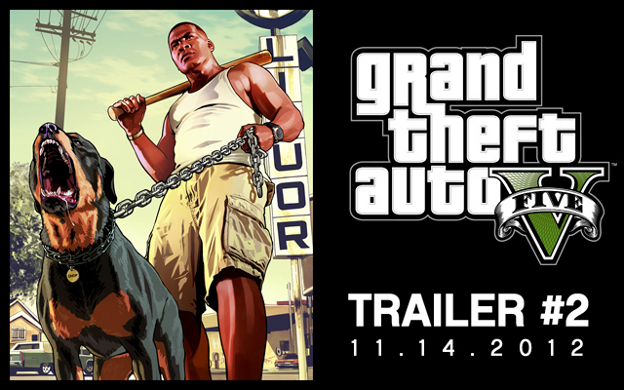 Rockster Games recently announced that their next Grand Theft Auto V trailer had been delayed due to a massive power outage at the companies New York City office caused by Hurricane Sandy. Thankfully, New York has recently started to get power back, and Rockstar has managed to dredge their office up from the NY tide overflows. As a result, they can now offer us a definite date for the next trailer's release, and that date is November 14th.
Rockstar hasn't announced what the new trailer will show off. The game's debut trailer was mostly cinematic, showing off locales and characters more than gameplay. There are any number of things this new trailer can show off, including actual missions, multiplayer, and, of course, more of the delicious criminal cutscenes we have come to expect from the franchise.
It sounds good, as long as I don't have to take my cousin bowling anymore.
11/06/2012 11:00AM