Star Wars: The Old Republic Goes Free-To-Play Next Week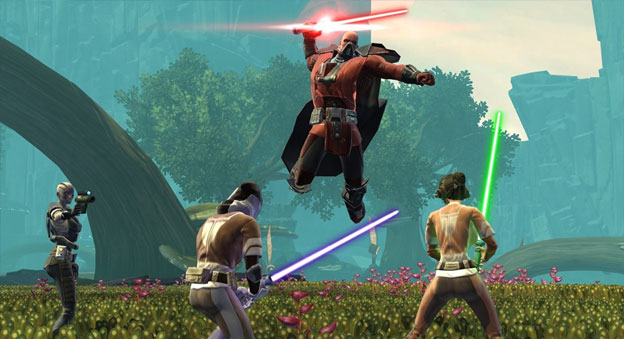 BioWare has announced that Star Wars: The Old Republic will officially go free-to-play on November 15 for all territories.

The new F2P option will let all players experience each class' storyline for free up to level 50, which is the MMO's current level cap. Current paying subscribers will get 250 complimentary Cartel Coins, which can be used in the game's new Cartel Market.
SWTOR's Rewards Program has also been expanded, allowing former paying subscribers to renew their subscriptions by December 22 in order to receive more complimentary Cartel Coins for their prior paid subscription time.

Before BioWare made it official, the new F2P date was revealed earlier today through an accidentally published interview the publisher had with a German gaming site.

11/08/2012 02:25PM