Devil May Cry: Now with 100% More Vergil!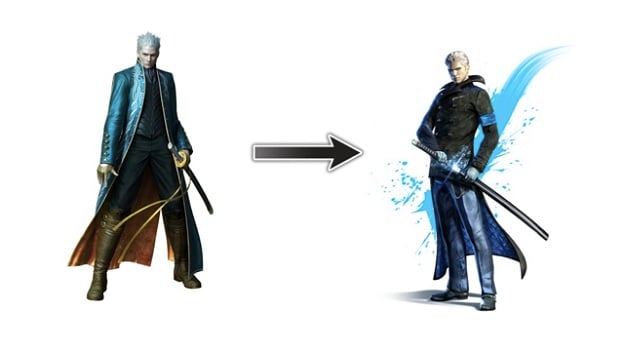 Back in the PlayStation 2 era, following the release of Devil May Cry 3 and gamers' first true introduction to Dante's cold-as­-ice brother, Vergil, the community was stricken by a burning desire to take control of the spiky haired half-demon. The demand was such that a second edition of the game was released in which Vergil was fully playable. Developers merely inserted the character into Dante's campaign, though, rather than providing players with any sort of Vergil-themed context. He wasn't seen again, in flesh-and-blood form, until last year's Ultimate Marvel vs. Capcom 3.
Now, though, Capcom is talking about Devil May Cry again, and the reboot is going to have a playable appearance by Dante's surly half-brother after all.
In a press release sent out today, Capcom announced Vergil's Downfall, a DLC chapter that expands upon the base DmC game with his own storyline and the promise of "new weapons, combos, enemies, and locations." The current plan is to release the DLC shortly after launch at the $8.99 price-point (720 MS points), but those who preorder the game at GameStop or EB Canada (for our northern brethren) will receive a code to download it at no additional charge.
Capcom's press release specifically noted that the DLC is not on the retail disc, and will only be available by way of download. Perhaps a disclaimer to curtail the controversy that has plagued Capcom's on-disc DLC practices in months past?
11/12/2012 04:10PM