More Sleeping Dogs DLC Revealed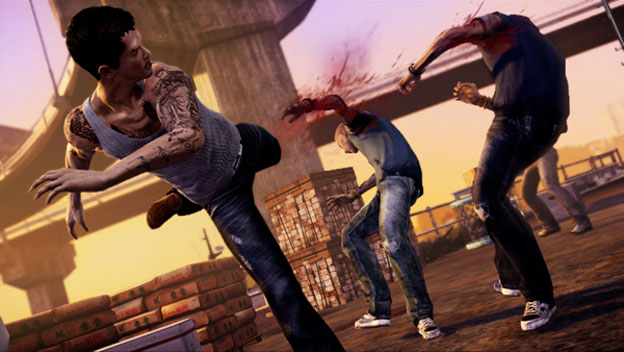 Square Enix has unveiled a heap of new DLC and expansion packs for the open-world action title Sleeping Dogs. They'll begin rolling out across Xbox LIVE, PlayStation Network, and Steam today, and continue on through the "Holiday season."

First up is the Dragon Master Pack, which rolls five separate pre-order packs together in one, convenient package. The Triad Enforcer, Police Protection, Martial Arts, GSP, and Deep Undercover Packs will unlock a variety of new outfits, items, weapons, cars, and even a couple of new missions. The collection is available now, and costs 640 Microsoft Points/$7.99/€6.49/£5.10.
The Drunken Fist Pack, meanwhile, lets protagonist Wei Shen brawl in this particularly woozy fighting style, and the Square Enix Character Pack lets him dress up like Hitman's Agent 47, Deus Ex's Sarif Industries armor, and Just Cause's Rico Rodriguez. The latter will be available tomorrow in Europe and November 20th in North America for 160MSP/$1.99/€1.49/£1.19, while the former does not have specific release details at this time.

Other future additions include: the Gangland Style Pack, which grants Wei more special abilities through three new tattoo schemes; and the Zodiac Tournament Pack, an expansion through which Wei will enter the titular competition and try to defeat a wealth of formidable opponents in hand-to-hand combat. More information on those will also come later this year.

Source: Press Release
11/13/2012 03:10PM