FigurePrints Brings Minecraft To Life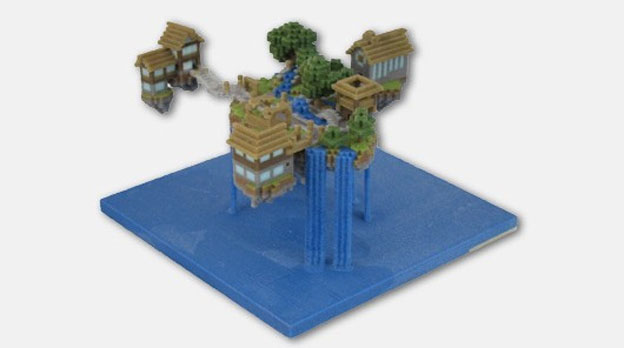 Have you heard of FigurePrints? They are kind of cool. It's a company formed by Ed Fries, former VP of publishing at Microsoft. They specialize in bringing in-game content into the real world, and they're well known for their World of Warcraft statues modeled after actual in-game avatars. However, now they are taking their business plan a step further by making full re-creations of user generated Minecraft worlds.
To get a plastic version of your very own Minecraft creation, you'll first want to install the FigurePrints World Explorer. This allows you to select a portion of your MineCraft world (sorry, space is limited so you'll have to split the project into multiple parts) and upload it to FigurePrints where it will be remade into a physical plastic model. Then you just place your order, cough up a few bucks, and wait for your new conversation piece to arrive at your doorstep.
Prices for these Minecraft recreations vary based on the size and complexity of the area selected. So your home-made fort might cost less than your pixel perfect recreation of Mario.
Source: FigurePrints
11/14/2012 11:00AM