Rumored Borderlands 2 DLC Confirmed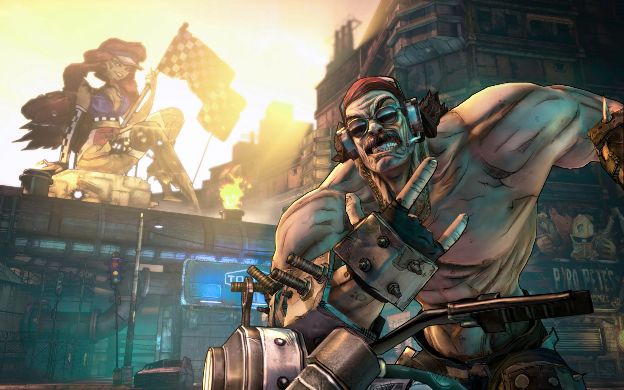 The upcoming, and previously leaked, DLC expansion for Borderlands 2, Mister Torgue's Campaign of Carnage, is indeed on the way, Gearbox confirmed today.

Most general details—including a release date or the nature of the content in question—have not yet been revealed. However, Gearbox's "MISTER TORGUE" Twitter account, which is based on the shooter's weapons manufacturer, dropped a heaping of in-character lines about the new content.
Some choice tweets from Mr. Torgue include this: "THIS IS MISTER TORGUE COMIN AT YOU FROM PANDORA I HAVE TWO QUESTIONS FIRSTLY ARE YOU READY TO BLOW SOME S**T UP AND SECONDLY HOW ARE THINGS."

This: "ARE YOU A BADASS ENOUGH BADASS TO SURVIVE 'MISTER TORGUE'S CAMPAIGN OF CARNAGE'? I'M LEGIT CURIOUS CAUSE I DUNNO YOU THAT WELL #BADASSITUDE."

And this: "ON PANDORA SETTIN UP MY CAMPAIGN OF CARNAGE HERE'S A PICTURE OF ME THROWIN UP THE HORNS LIKE A BADASS #BADASSITUDE," which included the pictured shown above.

According to Eurogamer, the price of the DLC will be the same as Borderlands 2's last expansion, Captain Scarlett and Her Pirate's Booty: 800 Microsoft Points/$9.99.

Source: Twitter, Eurogamer
11/15/2012 03:55PM