Assassin's Creed 3 Gets Huge Patch Next Week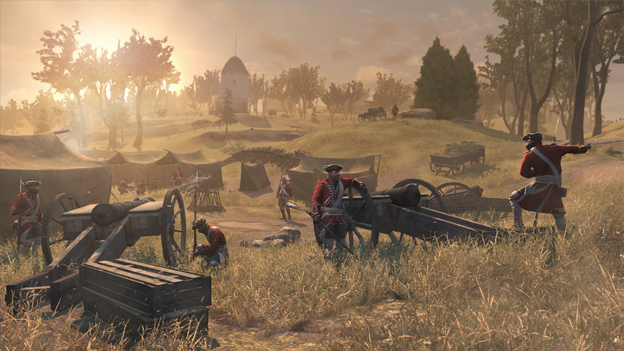 Assassin's Creed 3 will be receiving an enormous "Thanksgiving Patch" by the end of next week, Ubisoft announced today.

A post on the Ubisoft forums explained that the new update will include a batch of fixes and improvements for various bugs and game modes from the stealth-action title. Both single-player missions and multiplayer matches will be updated, as will various problems specific to the Xbox 360 and PlayStation 3 versions of the game.
Choice fixes include reducing the difficulty for some of the game's notoriously frustrating chase sequences, repairing various missing audio bugs, and taking away the Benedict Arnold map icon from the 360 edition, since that DLC content is exclusive to the PS3.

Assassin's Creed 3 was released for Xbox 360 and PlayStation 3 last month. A PC version, as well as a Wii U version, will launch next week.

Source: Ubisoft
11/16/2012 03:00PM