3DS Holiday Bundle Announced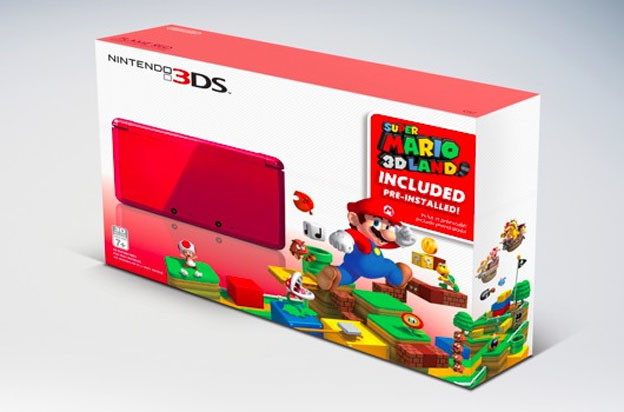 Nintendo is offering a new 3DS bundle for X-Mas shoppers this year. The 3DS Black Friday Bundle contains a red 3DS and a copy of Super Mario 3D Land. If this bundle sounds familiar to any of you who picked up the Mario 3DS bundle, it's because they're essentially the same thing. The only differences are that the Black Friday Bundle costs $170, instead of the Mario Bundle's $200, and that Super Mario 3D Land comes pre-installed on the 3DS's internal memory, rather than as a stand-alone cartridge.
Unfortunately, the bundle only nets you a standard 3DS, not a 3DS XL, which is also $170. Still, for those of us who don't care about the bigger screen or the handheld's battery life, the Black Friday Bundle is a great deal, especially if you are looking to get any of the other 3DS games that are coming out around the Holidays. Titles like Paper Mario Sticker Star, the new Professor Layton, and New Super Mario Brothers 2 are headed to retailer shelves across the country.
11/19/2012 10:40AM