Nuketown 2025 Pulled From Black Ops 2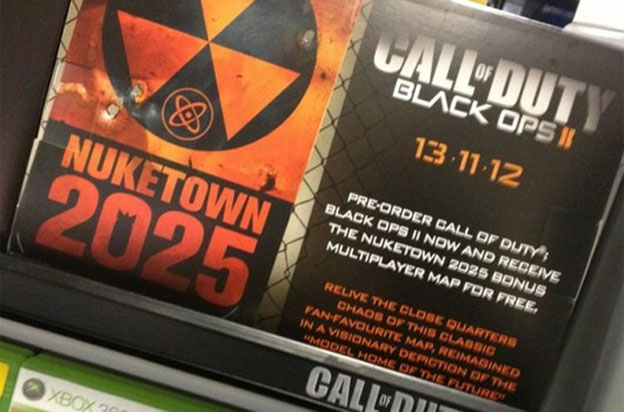 Remember how gamers who pre-ordered or picked up the special editions of Black Ops 2 were supposed to get access to Nuketown 2025, a revamp of the classic Nuketown map that everyone loved from the original Black Ops? Yeah, it looks like that was a limited time offer.
Apparently, the map was only meant to be accessible via the custom game menu, which doesn't sit well with the majority of Black Ops 2 fans. Luckily, the outcry has been loud enough that Nuketown 2025 has been reinstated to the rotation… for a limited time. A new playlist, dubbed "Bonus" has been added to Black Ops 2, which contains only one mode: Chaos Moshpit. The map rotation includes Carrier, Cargo, Express, Hijacked, Slums, Standoof, and yes, Nuketown 2025. All maps in the playlist are tiny, close-quarter maps meant for huge kill rates with few hiding places.
Treyarch has confirmed that the playlist will be going out to all versions of Black Ops 2. It should hit the PC version of the game tomorrow.
11/20/2012 11:05AM