Classic Sega Fighting Games Hitting XBLA/PSN Next Week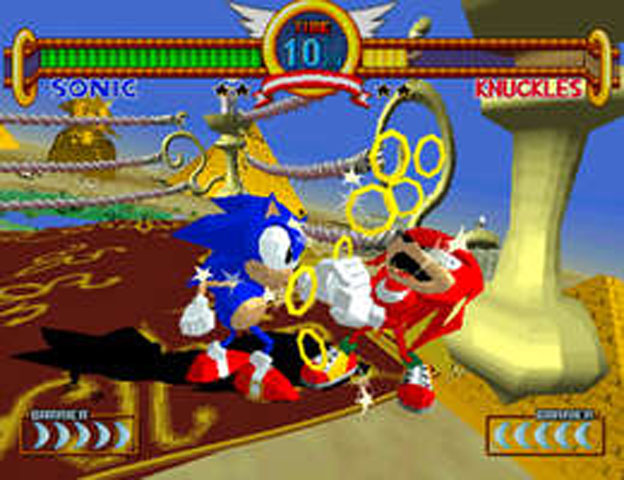 If you don't remember Sonic the Fighters, here's a little refresher: it was a weird fighting game with a basic two-button combo system and a strange shield mechanic. Also, there were also giant birds for some reason.
Actually, it makes sense that you've probably never heard of it before. Either way, it's heading to Xbox Live Arcade and The PlayStation Network next week along with Fighting Vipers and Virtua Fighter 2. Each game will have full Achievement and Trophy support and will also include an online multiplayer suite.
The games will drop on the PSN on November 27th and on Xbox Live on November 28th. They will retail for five dollars each, or 400 Microsoft Points. Unfortunately, gamers in Europe will have to wait a bit longer, as the European PSN release date is set for December 5th.
None of these fighters were considered particularly balanced back in their day (especially Sonic the Fighters) but they're important artifacts of a past age. If not for them, we would not be playing Virtua Fighter 5: Final Showdown today.
Source: Sega Blog
11/21/2012 11:05AM