Assassin's Creed 3 Single-Player Event Begins Today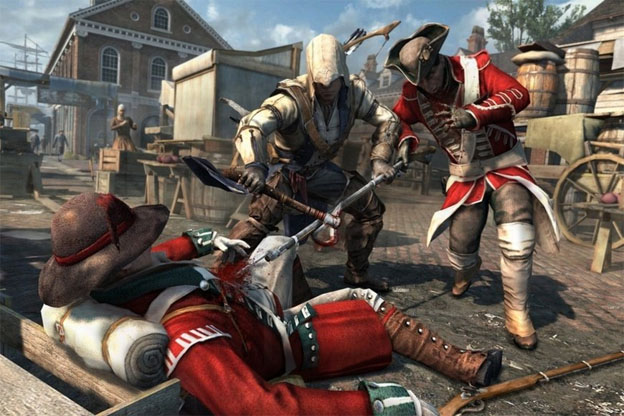 The very first Assassin's Creed 3 Single-Player Event starts today, and it's just in time for Thanksgiving. I know what I have to be thankful for: Neck stabbings!
The event is called "Leave No Witnesses Alive." Ubisoft is asking you to ruthlessly murder as many NPCs as possible in the game's single-player campaign. The most bloodthirsty players on the Xbox 360, PS3, and PC will be given a free Season Pass for all future Assassin's Creed 3 DLC. There's a lesson to be learned here, kids; mass genocide has rewards.
Of course, if you're more of a pacifist, you'll still have a chance to win. Ubisoft plans to give out a free season pass to one random player on each platform as well. No slaughtering required.
"Leave No Witnesses" will run from November 21st untill November 26th. If you really want to get ahead of the game, I suggest skipping the cranberry sauce, and serving up your holiday turkey with a side of MURDER!
Source: Ubisoft
11/21/2012 11:40AM