Grand Theft Auto: Vice City Coming to Android And iOS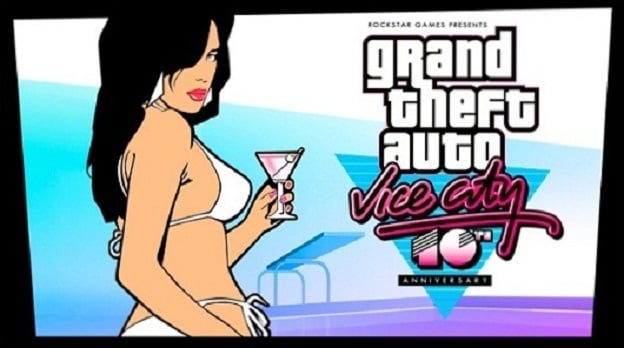 Developer Rockstar Games has announced that the 10th Anniversary Edition of its open-world classic, Grand Theft Auto: Vice City, will be coming to various Android and iOS mobile devices on December 6.

Priced at $5, the 10th Anniversary Edition includes high-resolution graphics, updated and customizable touch screen controls, improved character models, new lighting effects, and support for Apple's Retina display devices.

Not every Android and iOS device will be able to play the title, however. Only iPhones that were released after the iPhone 4 will be compatible with the re-release (this includes the iPhone 4, by the way). Same goes for iPod Touches: only the 4th and 5th generations will be able to run GTA:SA. However, the game will function on every model of iPad.
As for Androids, here's a rundown of the list of compatible phones: Motorola Razr, Razr Maxx, Razr Maxx HD, Motorola Atrix, Motorola Photon, Motorola Droid Bionic, HTC Rezound, HTC One X, HTC One S, HTC Evo 3D, HTC Sensation, HTC Droid Incredible 2, Samsung Galaxy Nexus, Samsung Nexus S, Samsung Galaxy Note 1 & 2, Samsung S2, Samsung Galaxy R, Sony Xperia Play, Sony Xperia S, P, T & TL, Sony Walkman Z Series Media Player, Samsung Galaxy S2, Samsung Galaxy S3, Google Nexus 4.
If your phone isn't on the list, it might be time to upgrade.

And here's another list detailing the Android tablets: Acer Iconia, Asus Eee Pad Transformer, Asus Eee Pad Transformer Prime, LG Optimus Pad, Medion Lifetab, Motorola Xoom, Samsung Galaxy Tab 8.9 / 10.1, Samsung Galaxy Tab 2, Samsung Galaxy Note 10.1, Sony Tablet S, Sony Tablet P, Toshiba Thrive, HTC Flyer, Google Nexus 7, Google Nexus 10.

Source: Rockstar
11/21/2012 03:40PM