Steam Autumn Sale Discounts XCOM, The Walking Dead, and More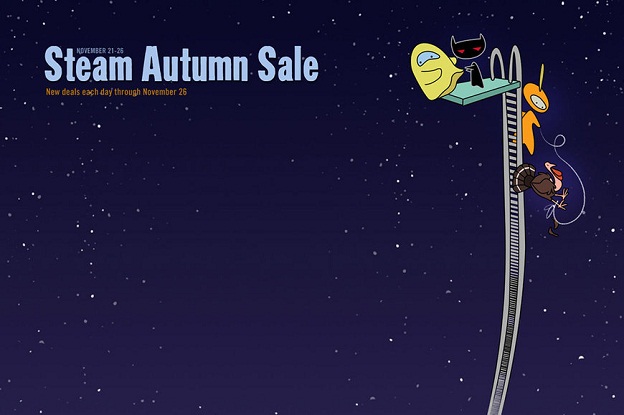 PC gamers, rejoice: the Steam Autumn sale has officially arrived, bringing with it a slew of great deals on some equally great titles.

Beginning today and ending on November 26, this year's batch of discounts is highlighted by strategy game XCOM: Enemy Unknown, which has gotten its price slashed by 33%, bringing it down to $33.49, and the complete season of the bleak zombie adventure The Walking Dead, which is now half off at $12.50.

Other bargains include Darksiders II ($17), Terraria ($3.39), Age of Empires III Complete ($10), and Magic the Gathering: Duels of the Planeswalkers 2013 ($5).
A handful of indie titles are being sold for low prices too, the likes of which include World of Goo, Audiosurf, Sanctum, Cave Story, Waves, and E.Y.E. Divine Cybermancy, all of $2.50. QUBE is now $3.74, Krater is $5.09, and Fortune Summoners is $10 too.

There's a choice grouping of Flash Sales going on over at the digital store right now as well. Those feature Limbo and Star Wars: Knights of the Old Republic II for $2.50, Payday: The Heist for $5, and The Amazing Spider-Man for $25, among others. Of course, those will all only last for the next few hours, so if you want to take advantage of the discounted goodness, do so quickly.

Source: Steam
11/21/2012 02:45PM