Tony Hawk's Pro Skater HD DLC Arriving This December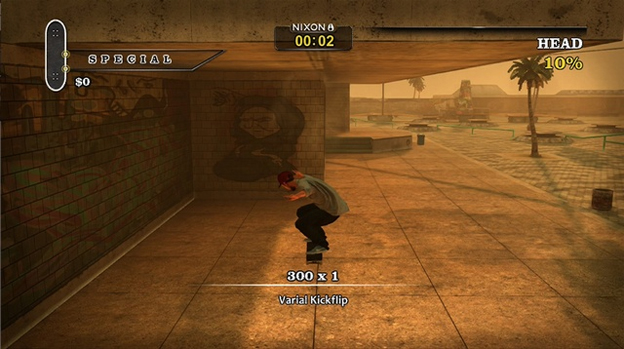 Remember that Revert DLC pack for Tony Hawk's Pro Skater HD that was hinted at all the way back in July? Yeah, it's still not out. However, after numerous delays, it appears as if THPS fans will finally get their promised content, plus a few previously-unannounced bonus goodies, on December 4.

That's according to developer Robomodo, at least. A post on the company's Facebook page revealed that the Revert expansion will be coming to Xbox LIVE Arcade, PlayStation Network, and Steam on that date for 400 Microsoft Points/$4.99.
It'll include the Revert trick, of course, as well as the promised Airport, Canada, and Los Angeles levels from Tony Hawk's Pro Skater 3. It'll also add new characters, including professional skaters Steve Caballero, Geoff Rowley, and—this is the new part—non-professional skaters James Hetfield and Robert Trujillo, better known as the frontman and bassist of the metal band Metallica.
Robomodo later released a press release regarding the DLC which made a few updates to their earlier announcements. Previously, the developer had stated that the Revert move could only be used in the levels ported over from THPS 3. Now, though, the studio will release a free title update which will allow the trick to be used in all of the skateboarding game's levels. The move is already available on the PS3 version of the game, but Robomodo says that the 360 will get the update "in a couple days," while the PC will get it "soon."

Source: Facebook
11/21/2012 03:45PM