Valve Talks About Half-Life: The Movie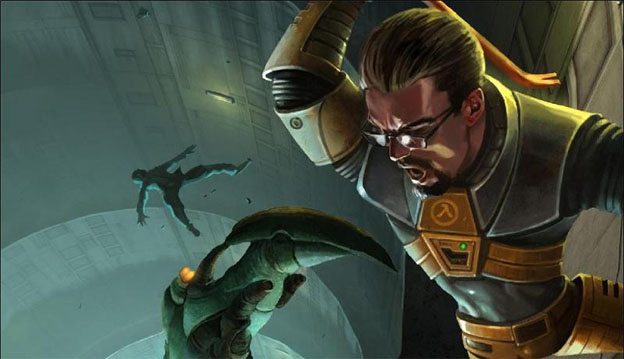 Valve has been working on something big that might please those perpetually despondent Half-Life fans. No, it's not Half-Life 3. No, it's not Half-Life 2 Episode 3. No, it's not a remix of the original Half-Life with a modern day source engine. It's not a videogame at all.
It's a Half-Life movie, which Valve first started work on in 2003. The film, which is closing in on a decade of development, is slowly becoming the Duke Nukem: Forever of videogame movies. However, it looks as if a tiny bit of headway is being made. A while back, we heard rumors that Quentin Tarantino was pegged to direct the movie. Valve has since denied these rumors, but Valve writer Marc Laidlaw has actually produced a list of directors that he would like to direct the movie. That list includes Lord of the Rings director Peter Jackson, Pans Labyrinth director Guillermo del Toro, and Paul Verhoeven, who has directed classic sci-fi retro flicks as Total Recall and Robocop.
Does this mean that Valve is a bit closer to finally getting the Half-Life move made? We can only hope.
Source: Gamespot
11/27/2012 03:35PM