The Binding Of Isaac Console Remake Detailed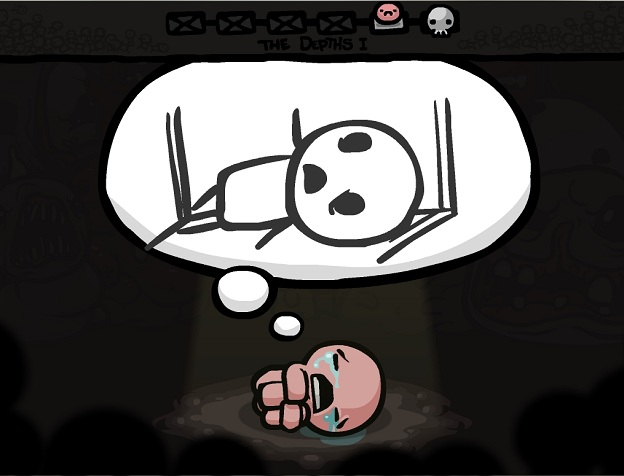 One of my favorite indie games from last year, The Binding of Isaac, is a grotesque and disturbing meditation on religious thought that also serves as a thrilling exercise in rogue-like, twin-stick shooting. The PC version was terrific, but was created with severe technical limitations, primarily tied to it being made in Flash.
Enter The Binding of Isaac: Rebirth, which will include the Wrath of the Lamb content. New details have landed regarding Edmund McMillen's upcoming console port, including the name of its developer: Nicalis. You may remember Nicalis as the developer behind the remakes of Cave Story and the port of VVVVVV.
Further, the expansion will feature another content pack, which is supposed to be as substantial as Wrath of the Lamb. The expansion will include new characters, items, and an additional chapter. New rooms with new enemies and bosses will also be on display. Most importantly, though, there will be local two-player co-op. This is something that fans have been clamoring for since the original title hit (besides native gamepad support, I mean). Fans and soon-to-be fans can expect it to hit shelves by the end of next year, assuming all goes as planned.
Source: Edmund McMillen's Blog
11/29/2012 03:30PM