Injustice Gets A Touch Of Deathstroke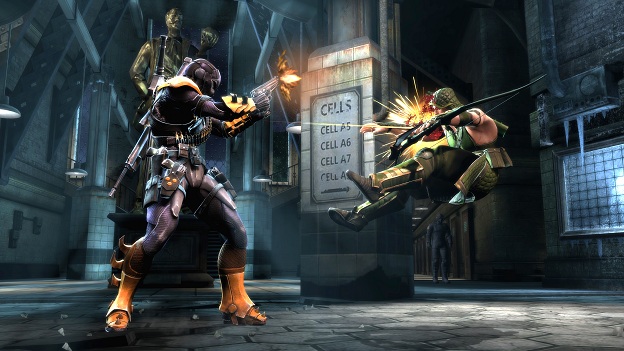 In a press release sent out today, Warner Bros. Interactive has announced that Injustice: Gods Among Us will be graced by Deathstroke, the title's newest playable character. Gamers who've been around the block probably won't be especially surprised by this; Mortal Kombat vs. DC Universe included the masked assassin on the DC side of its roster.
As one might expect, images show the assassin lashing out at heroes using both ranged and close combat techniques. He's also shown switching between powerful guns and his sizable sword as is appropriate. Weapons of the ranged variety appear to include pistols, a sniper rifle, and even some sort of grenade launcher. He has, as with the rest of the DC squad, been restyled to match the "harder" more armored aesthetic that Injustice is striving for.
Injustice: Gods Among Us is slated for release in April of next year on the PlayStation 3, Xbox 360, and Wii U.
11/29/2012 03:50PM