God Of War: Ascension Multiplayer Beta Sign-Ups Are Open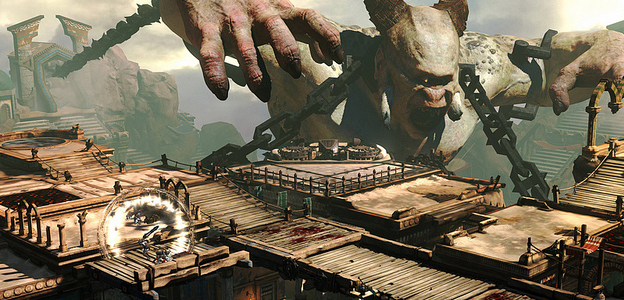 Can't wait to play some God of War: Ascension? Don't worry, Sony understands your frustration. They've finally opened up the multiplayer beta for the upcoming title to help you get your fix. Well, currently only the sign up list is open. But the beta is just around the corner.
From today until December 7th at 12:00 PM, you're able to head on over to the official sign-up page and enter for a chance to get an invitation to the upcoming multiplayer beta. Winners will be notified via email when the beta officially begins. You'll be to given access the God of War: Ascension section of the PSN beta, and once you retrieve your voucher code, you can get started.
Ascension marks the first time multiplayer has been available in the God of War series. It features the same "brutal combat and frenetic action" that the series is known for, but this time in eight-player online battles. An official start date has yet to be announced, but we don't imagine it'd be much later than December 7th.
God of War: Ascension will be released for the PlayStation 3 on March 12th, 2013.
11/30/2012 04:30PM