The Walking Dead Hits Retail Shelves In December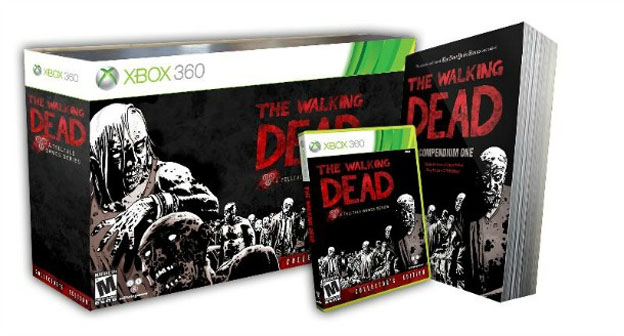 If you missed out on Telltale's amazing downloadable adventure title, The Walking Dead, then shame on you. Luckily, GameStop has you covered. An exclusive limited edition retail version of The Walking Dead will be hitting store shelves on December 11th in North America. The retail bundle will include all five episodes of The Walking Dead for a low price of $29.99. IF you want to splurge, you can also get the Collector's Edition, which includes a graphic novel that recounts the first 48 issues of the comic. The collector's edition will retail for $69.99 and is available for pre-order only.
So if you haven't experienced this masterpiece of gaming art, I suggest you pre-order it now. You never know when the zombie apocalypse will hit, and if you haven't experienced Telltale's The Walking Dead by then, it will be too late.
Source: GameInformer
12/04/2012 12:50PM