Assassin's Creed III DLC Announced And Dated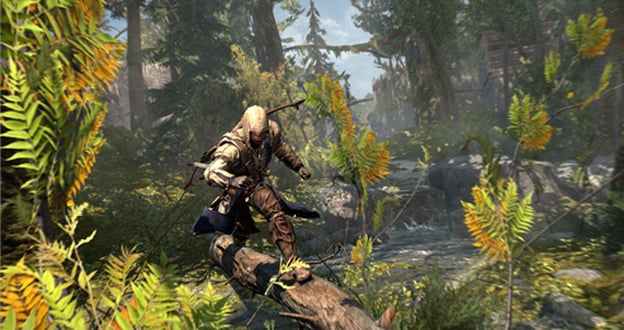 Are you an Assassin's Creed III Season Pass owner? If you are, and you're itching to get back into some American Revolution action, Ubisoft has you covered. Today the developer announced an AC3 expansion called the Hidden Secrets Pack.
Set to launch on December 11th for Xbox 360, PlayStation 3, and PC, the new DLC will add a three extra missions, new multiplayer characters, and two new single-player costumes. Wii U owners will also see the DLC pack, but at a later date. However, if you own a Season Pass, you won't have to wait until next week; it's available now.
Here's the full rundown of features for the DLC:
• Two single-player costumes including the fabled Captain of the Aquila uniform and the traditional Colonial Assassin outfit
• Two multiplayer characters including the fearsome Redcoat and the deadly Sharpshooter
• An additional hour of gameplay that will take players from lost Mayan ruins to the high seas.
In addition, further details have been announced for The Tyranny of King Washington. The alternate reality scenario will be split into three separate episodic packs. You can expect them to last about two hours each.
Ubisoft hasn't forgotten about the multiplayer fans, though. The Battle Hardened pack will feature both new maps and more characters to enhance the multiplayer experience.
When it was announced, the Season Pass for Assassin's Creed III included five downloads, and now It appears we've learned what exactly those will be. No release dates have been set for either The Tyranny of King Washington or the Battle Hardened pack, but we'll keep you updated.
12/04/2012 03:30PM