Need for Speed Most Wanted Ultimate Speed Pack Arrives In December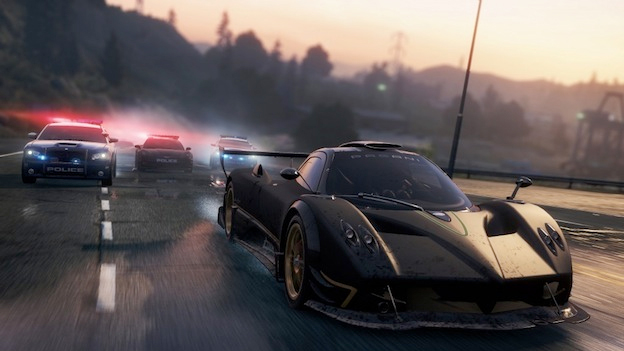 We know you feel the need, the need for speed. Well, Criterion and EA feel that need too, so they're releasing the all-new Ultimate Speed Pack.
You've probably already blazed through Fairhaven City at breakneck speeds, but the newest DLC will feature cars that top out at 240 MPH. According to EA, the new content "marks the start of Criterion's ongoing, post-launch commitment to fueling social competition and rivalries."
Cars confirmed for the pack include the Pagani Zonda R, McLaren F1 LM, Lamborghini Aventador J, and Bugatti Veyron Grand Sport Vitesse. But that's not all. We'll also have new events to try out, and a total of 25 new challenges will be added to the game, all of which designed to "push these cars to the limit." Finally, an all-new Most Wanted rival is being added as well. And he's driving a Hennessey Venom GT Spyder. For the multiplayer racers, a total of 70 new speed-themed milestones have been added to help players earn more Speed Points.
The Need for Speed Most Wanted Ultimate Speed Pack is due out for Xbox Live Marketplace, the PlayStation Network, and Origin on Dember 18th. It'll cost you $9.99.
12/05/2012 02:20PM