Is Valve Reviving Megas XLR?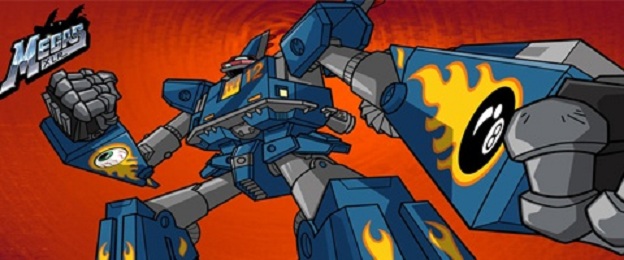 It's not a rumor if the man behind it spills the beans, right? Chris Prynoski, a prolific name in the animation world and the progenitor of a well-known animation studio called Titmouse, recently spent some time at Valve's headquarters, during which he encountered internet celebrity Gabe Newell himself. Tweets from Prynoski's Twitter account indicate that his time at the studio has led to a potential team-up between him and the Half-Life/Portal/Steam studio relating to one of his animation properties.
The property in question? Megas XLR.
Megas XLR ran for two seasons on Cartoon Network, totaling only 26 episodes, and followed a pair of New Jersey slackers who became embroiled in an intergalactic conflict when they discovered a giant robot, the MEGAS, collecting dust in a junkyard. Coop, the mechanic of the duo, replaces its now-missing head with a car and becomes its pilot in a war against the encroaching Glorft.
It was something of a cult hit, perhaps most famous for its theme song, "Chicks Dig Giant Robots." Prynoski's tweets indicate that there's potential not only for a Megas XLR game, but something with an online component. Given the ongoing future war between humanity and the Glorft, a Megas XLR online game could be surprisingly epic.
Source: Twitter
12/05/2012 03:45PM