Journey Gets Nominated For A Grammy Award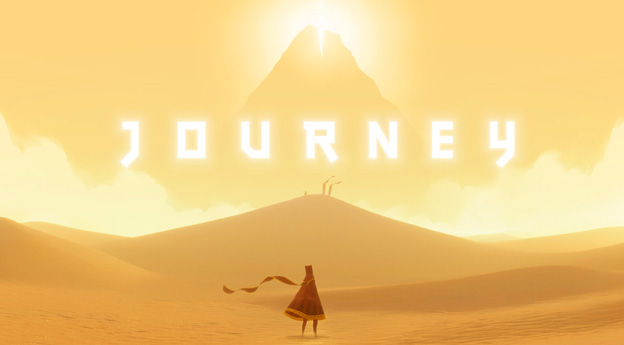 2012 has been a phenomenal year for the artistic side of gaming. Indie games are being nominated for awards left and right, and no indie title has been up for more awards than Journey. First of all, Journey has been nominated for over seven titles in Spike's annual VGA Awards. That itself is a huge honor, considering that the VGAs are normally dominated by action titles and AAA blockbusters. However, the VGAs aren't the only honor that Journey is receiving this year.
Austin Wintory, the composer behind Journey's score, has actually been nominated for a Grammy in the Best Score Soundtrack in Visual Media category. He is going up against Howard Shore's score for Hugo, Trent Reznor & Atticus Ross's work on The Girl With The Dragon Tattoo, Hanz Zimmer's score for The Dark Knight Rises, Ludovic Bource's score for The Artist, and John William's score for the Adventures Of Tintin – The Secret Of The Unicorn.
Even if Journey doesn't take home a single award, it's an impressive feat for an indie title to receive so many accolades. It's a step in the right direction for gaming, and we have our fingers crossed for the Journey team.
Source: Destructoid, L.A. Times
12/06/2012 12:15PM