Walking Dead Episode 5 Is Novembers Top Selling PSN Game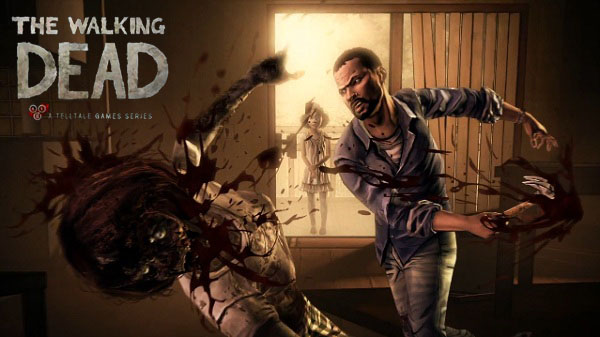 It appears as if gamers have a new appreciation for art… as long as it has zombies in it. Sony announced its bestselling downloadable PSN game list recently and The Walking Dead Episode 5: No Time Left was the most purchased game this month. That's actually a little weird considering this implies that more copies of episode 5 were purchased than other episodes in the past. Perhaps many people waited until the very end to get all of the episodes at once, which makes sense considering all of The Walking Dead episodes scored a slot in the chart. ­­ Walking Dead beat out Assassin's Creed III, Sonic Adventure 2, Okami HD, and PlayStation All-Stars Battle Royale to secure its place at the top of the list.
On the Vita side of things, Black Ops Declassified is leading the charge despite the negative critical response it received. It beat out Assassin's Creed II: Liberation, Persona 4 Golden, Ragnarok Oddessy, and Need for Speed Most Wanted. The full rankings can be found below.
November's Top 20 PSN and PS3 Full Games:
1. The Walking Dead - Episode 5: No Time Left
2. Assassin's Creed III
3. Sonic Adventure 2
4. Okami HD
5. PlayStation All-Stars Battle Royale
6. Portal 2
7. The Walking Dead - Episode 4: Around Every Corner
8. Need for Speed Most Wanted
9. Tokyo Jungle
10. The Walking Dead - Episode 3: Long Road Ahead
11. The Walking Dead - Episode 1: A New Day
12. NBA 2K13
13. Jet Set Radio
14. Grand Theft Auto IV
15. The Unfinished Swan
16. Counter-Strike: Global Offensive
17. NiGHTS into dreams
18. Journey
19. The Walking Dead - Episode 2: Starved For Help
20. Magic: The Gathering - Duels of the Planeswalkers 2013
November's Top 10 PS Vita Games:
1. Call of Duty: Black Ops Declassified
2. Assassin's Creed III Liberation
3. Persona 4 Golden
4. Ragnarok Odyssey
5. Need for Speed Most Wanted
6. PlayStation All-Stars Battle Royale
7. When Vikings Attack!
8. Sine Mora
9. Plants vs. Zombies
10. Little Big Planet
November's Top 5 PS3 Add-Ons:
1. Call of Duty: Black Ops II - Season Pass
2. WWE '13 Fan Axxess
3. Borderlands 2 Campaign of Carnage
4. Call of Duty: Modern Warfare 3: Collection 4: Final Assault
5. Borderlands 2 - Mechromancer Pack
November's Top 5 PS2 Classics:
1. Grand Theft Auto 3
2. Shin Megami Tensei: Persona 3 FES
3. Harvest Moon: A Wonderful Life Special Edition
4. Psychonauts
5. Nobunaga's Ambition: Rise to Power
November's Top 5 PSOne Classics:
1. Final Fantasy VII
2. Legend of Dragoon
3. Final Fantasy IX
4. Final Fantasy VIII
5. Resident Evil 2
November's Top 5 PSP Games:
1. Grand Theft Auto: Vice City Stories
2. Shin Megami Tensei: Persona 3 Portable
3. NBA 2K13 PSP
4. Gravity Crash Portable
5. Monster Hunter Freedom Unite
November's Top 5 PS Minis:
1. Angry Birds
2. Monopoly
3. The Impossible Game
4. Jetpack Joyride
5. Zombie Racers
12/07/2012 12:35PM