Call Of Duty Year-On-Year Sales Suffer Decline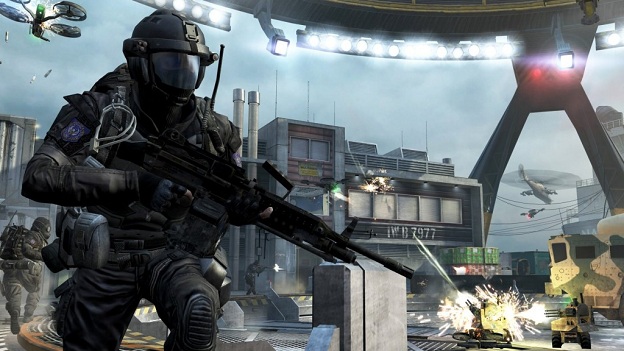 Is Activision's evergreen shooter franchise turning a little brown? Bucking a trend in place since 2008's World at War, Call of Duty: Black Ops II has sold fewer units in its launch month than the previous entry in the series, down to 7.4 million units from Modern Warfare 3's 8.8 million. A decrease of fourteen percent, the statistic begs the question: are gamers starting to suffer Call of Duty fatigue?
That doesn't seem especially likely, actually, and the initial data can be a bit misleading. While Black Ops II sold fewer units during its launch month than its predecessor, it also had less of the month use, because it launched later in November. While a drop had been predicted by Doug Creutz of Cowen and Company, he had estimated sales of the title at 7.9 million units by the end of November. In the end, it sold 7.4 million, a full half million fewer units than Creutz had expected.
The sales, however, are still objectively stellar and don't appear to indicate the Call of Duty series' impending demise, but it could very well be the first sign that Activision should slow down, lest they have another Guitar Hero incident on their hands.
Source: Gamasutra
12/07/2012 05:00PM