The Entire NA SNES Library? That'll Be $25,000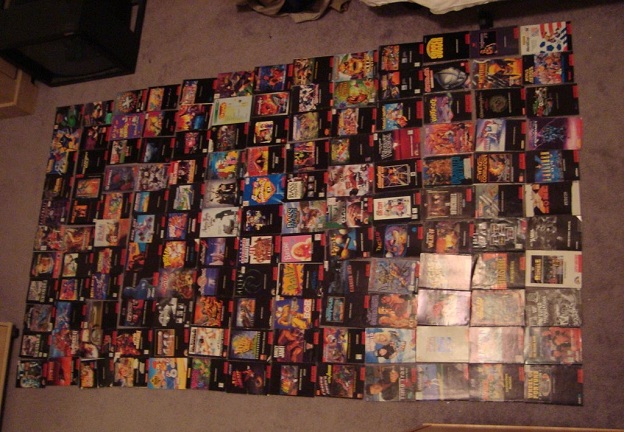 A Nintendo collector, who managed to put together a complete collection of the entire North American SNES library (all 721 games), complete with boxes and most of their manuals, is putting his entire collection up on sale on eBay. The "buy it now" price is $24,999, but he's also willing to consider other offers, of which 50 have been offered, and declined, thus far.
The collector, who's listed on eBay as "kaisetsuna" and has posted to Reddit as "byuu," originally gathered the collection as a means of obtaining scans and verified dumps of the entire library. Having done this, he's looking to move onto the Japanese and European SNES libraries and, while he's willing to sell the collection for money (particularly if an agreement can be reached outside of eBay), his ideal scenario would be to trade it straight across for a complete Japanese collection.
Still, the price, at $25K, breaks down to less than $40 per game, and includes the absolute rarest and most sought after SNES games in the library. Most of the items are in good condition, with any damage being wholly cosmetic; he provides a complete list of the contents of the collection and rates their three elements, cart/manual/box, on condition. He also claims to have tested all of them, cleaned them to the best of his ability, and replaced any dead batteries he could find. What's a killer SNES collection worth to you?
12/10/2012 05:55PM