Warhammer 40k Added To The Humble THQ Bundle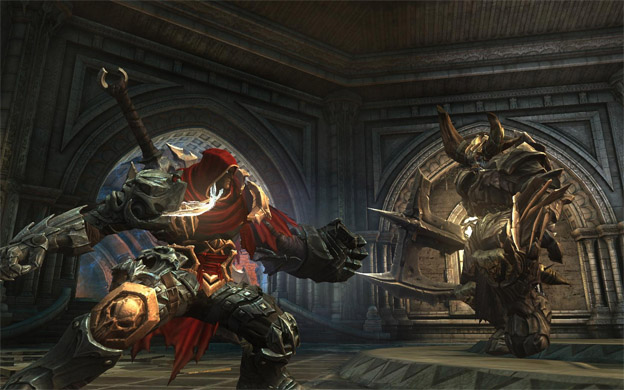 THQ has been falling on some hard times recently, but they may have found just the thing they needed to bounce back: Humble Bundles. For those of you who have never purchased a Humble Bundle before, you essentially get to pay whatever you'd like for a package of games, electing to give more or less money to charity, developers, and the Humble Bundle organizers. Normally, these bundles are reserved for independent games, but THQ has created a bundle of their own, and it has been outstandingly profitable for them. The bundle has brought in over $4.3 million in entirely digital sales, and includes some amazing games like the original Darksiders and Metro 2033.
And now it is gaining even more titles in its final hours.
Warhammer 40k Dawn of War is now a "beat the average" prize, along with Saints Row: The Third and the Red Faction: Armageddon's Path to War DLC. The average currently stands at five dollars, so all you have to do is fork over a five spot and you'll get tons of classic THQ hits that you may have missed out on. There's only about twenty four hours to go, though. So, be sure to pick up your humble bundle today!
Source: Humble Bundle
12/11/2012 12:40PM