Dead Or Alive Holiday Cheer And 60FPS Portable Goodness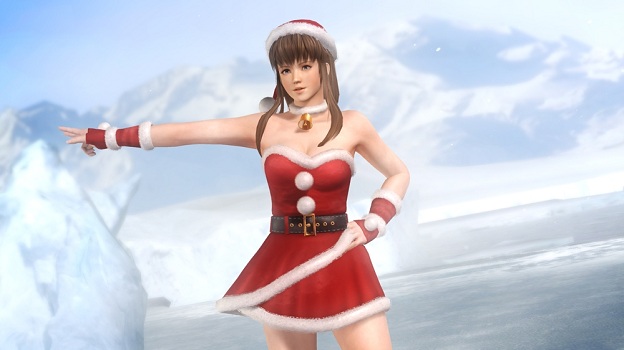 Team Ninja is celebrating the holidays and ringing in the New Year with a set of Christmas costumes for its latest fighter. Available today, this DLC allows you to dress your favorite Dead or Alive 5 fighters in Santa-themed duds that will let you spread holiday cheer even as you deliver savage beat downs.
However, the red and white DLC is not the only surprise that Hayashi and his team has in store. At Tecmo Koei's official DoA5 tournament in Tokyo, Team Ninja demoed the current build of the upcoming Vita edition of their fighter, Dead or Alive 5 Plus. Concerns that it would suffer the same fate as Ninja Gaiden Sigma Plus, which had its framerate dropped to 30FPS, were assuaged by Hayashi, who stated that this current build is running at close to 60FPS.
Does this mean the upcoming Ninja Gaiden Sigma 2 Plus will also run at full speed when it hits the portable? Could an update to the first NGS+ summarily increase the framerate to bring it in line with the console experience? Here's hoping.
Source: SGCafe
12/11/2012 05:00PM