Nuketown Zombies Now Available For 360 Owners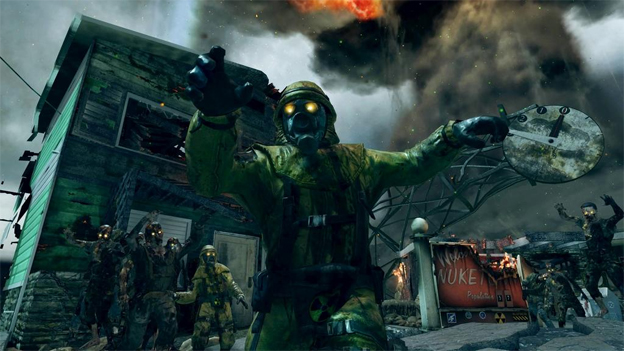 It's time to put that Season Pass for Call of Duty Black Ops 2 to use. The Nuketown Zombies map is now available for Xbox 360 owners.
Activision announced, via press release, that the popular zombie mode has finally arrived. As you'd expect, things aren't all happy and cheery in Nuketown. After all, zombies have taken things over. You can expect the same zombie mayhem you're used to, just in a more confined space.
Season Pass holders have immediate access to the map. That'll run you $49.99, and is currently the only way to pick up the bonus zombies map. Again, it's only currently available on Xbox 360. While it's expected to be available on other consoles, no launch date has been set. Season Pass holders can expect a total of four more DLC packs out during 2013. Those packs will individually cost $14.99.
To help announce the launch, a trailer was also released. Again, currently Nuketown Zombies is only available if you have a Season Pass. So if you're really that interested in the map, you better purchase one.
12/12/2012 03:40PM