Hitman HD Trilogy Coming To Xbox 360 and PS3 This January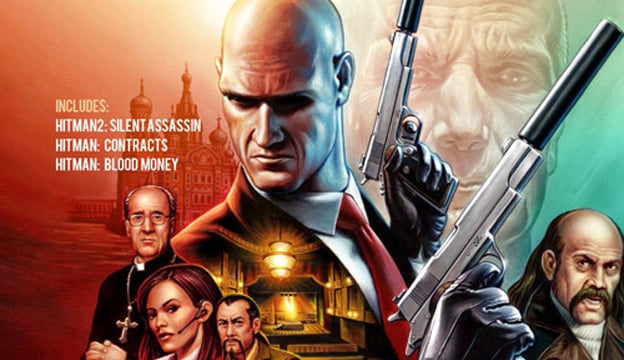 Enjoying Hitman: Absolution? Never got a chance to experience some of the first adventures of Agent 47? Don't worry, because Square Enix has you covered.
A HD trilogy pack of Hitman 2: Silent Assassin, Hitman: Contracts, and Hitman: Blood Money will be arriving for Xbox 360 and PS3 owners next month. Amazon already has a listing, which features a discounted price of $39.99 for the three-pack. The games have been remastered for high definition televisions. We should note, however, that the original title, Himan: Codename 47, is not included in the collection.
This isn't the first time we've seen these exact three titles released together. Hitman Trilogy was released in 2007 for PS2 and PC. Obviously, being a PS2 title, they weren't in HD. The HD release will also feature a limited edition art book, featuring never before seen renditions of "classic Hitman moments." And these appear to be very limited. After the initial shipment, the art book won't be available.
There's been no mention of a release for the Wii U, which isn't a surprise. There also hasn't been mention of a PC release, which is a surprise, considering that the series debuted exclusively on PC.
There's also no word about deadly nuns, but we think it's safe to say there won't be any.
12/12/2012 03:45PM