Metro: Last Light Canceled On Wii U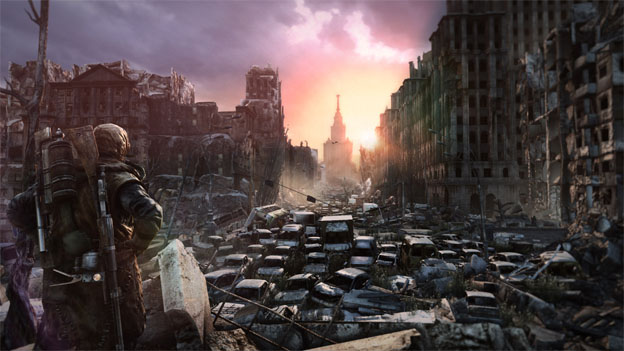 Nintendo is doing its best to market the Wii U as a console for hardcore players and casual gamers. As a result, several hardcore titles like Batman: Arkham City and Ninja Gaiden III have made their way to the console. However, not every hardcore title was as lucky.
Metro: Last Light, the sequel to Metro 2033, was originally slated to come to the Wii U, but was canceled early in its development. 4A Games representative Huw Benyon had this to say:
"Our look at the Wii U extended to a very early look at some very early kits. We… we did some work on it, but we made a decision fairly early on that we weren't going to commit further resource to it."
Benyon went on to say that many of the rumors about the games cancelation are untrue. The game was not canceled due to the system's CPU or specs of any kind. There were no hardware issues in development, the project just never got its footing.
The Wii U doesn't look as if it will be the console of choice for shooters anyway. Frankly, I'll be just fine with Metro: Last Light on the PC.
Source: Spong
12/13/2012 12:40PM