Oddworld HD Games Get Odd Release Schedule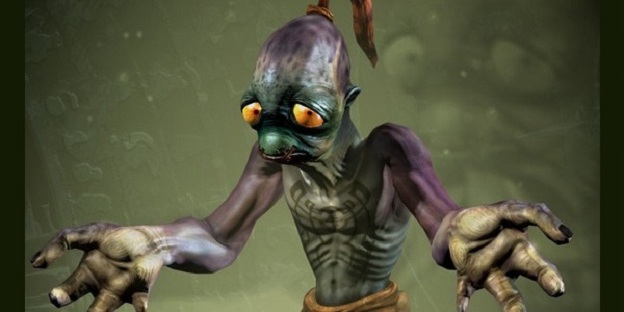 Of the four Oddworld titles that have been released, two of them have had planned HD rereleases, but only one, Stranger's Wrath, has actually come out thus far. It hit the PlayStation 3 in December of 2011 and followed on the PC in September of this year. Munch's Oddysee, the other title in question, has had an HD update in the works since April of 2011, but there's been no word on when it will finally be released.
Wonder no longer. Just Add Water has issued a press release with happy tidings. The European PlayStation 3 store will finally be receiving Munch's Oddysee HD within the next week. It'll land on Tuesday, December 18 and follow at an unannounced date in North America. The fact that the game is ready for release, though, indicates that it shouldn't be far behind. It will cost $9.99 or your currency's equivalent thereof.
In somewhat more concrete news for North American gamers, the Vita version of Stranger's Wrath will be out on Tuesday, December 18, following in Europe the next day. This one is a bit pricier, at $14.99 or equivalent.
It's a bit twisted that Munch's Oddysee isn't getting a North American date, yet, but it's presumably something bureaucratic, having to do with the approval process rather than anything technical. With any luck, it could still be out before the end of the year.
Source: Gamasutra
12/13/2012 03:35PM