ArmA 3 Delayed To 2013, DayZ Possibly To Follow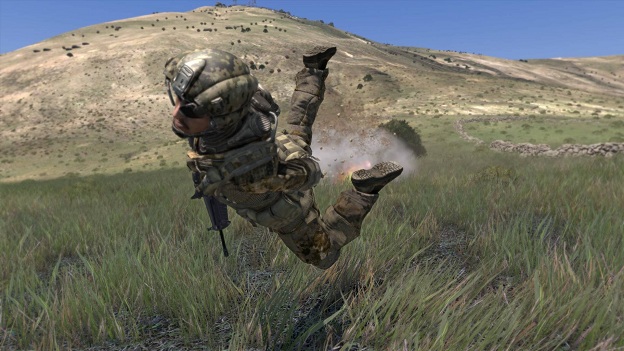 Bohemia Interactive has been going through a tumultuous period. Two of their own, while on vacation on the island of Lemnos (which served as the inspiration for ArmA 3's environment), were detained by Greek authorities and have been held there for months while the country undergoes a seeming social, economic, and political freefall. It's no wonder, then, that the game they were working on, ArmA 3, has been delayed from its "by the end of 2012/early 2013" release to sometime in 2013.
While the incarceration of two of its team members hasn't been cited by Bohemia as the explicit cause of the delay, a statement from the game's new Project Lead, Joris-Jan van 't Land, indicates that the team has been implementing changes that they hope will allow their studio to better cope under "unexpected circumstances." He also indicates that they are actively trying to navigate the tricky situation that has their fellow team members imprisoned.
Bohemia Interactive is also the studio behind the ArmA II mod DayZ, an extremely popular zombie apocalypse simulator, which is getting a standalone release. That standalone release was originally slated to come out by the end of 2012 and, while there has been no definitive word on any delay, there has been no sign of an impending release, especially following comments earlier this month by the Project Lead, Dean Hall, to the effect that DayZ could very well slip to a 2013 release.
Sources: DSOGaming/Cinemablend
12/13/2012 03:50PM