Currently, 10,740 People Want Dark Souls II On Wii U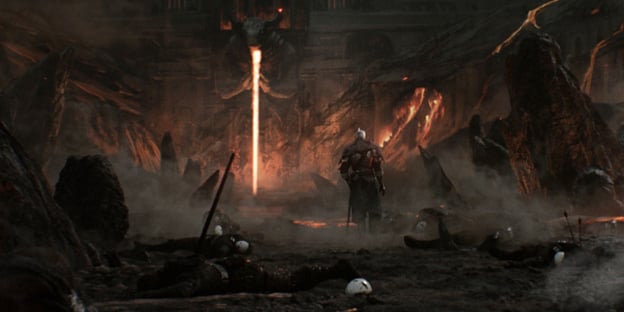 Petitions are all the rage these days. Whether it's for Grand Theft Auto V on PC or a desire to secede from the US, people are signing e-documents left and right. Today's latest petition is for Dark Souls II to release on the Wii U.
The original release in the "series," Demon's Souls, was exclusive to the PS3. Dark Souls was released on both the Xbox 360 and PS3, and a PC release that came later on. So it only makes sense to keep expanding the series onto different consoles, right? I mean, a page refresh reveals that 10,749 people want Dark Souls II on the Wii U.
Okay, so it might not be sparking off the same way GTAV's PC petition did, but it does show that there's an interest in "hardcore" games on Nintendo's newest console. A small interest, yes, but small is better than nothing, right?
Whether or not we eventually see a Dark Souls II release on the Wii U will most likely depend on when the game is released. With it's initial announcement just last week, it probably won't be ready until later in the year, which would give developers more time to get acquainted with Wii development kits.
Dark Souls II is due out in 2013. Currently, it'll only be available for Xbox 360, PS3, and PC. But 10,774 people want to add Wii U to that list.
12/13/2012 04:15PM