Devil May Cry Launches On PC January 25th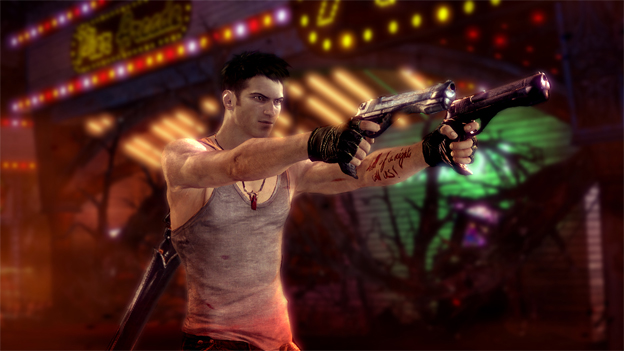 Normally, PC gamers have to wait longer than their console brethren for releases, but that won't be the case with DMC: Devil May Cry. It'll be available on Steam January 25th, ten days after the console release.
Development for the port has been handled by the Polish team QLOC. In addition to a Steam release, it'll also be available via retail in Europe.
Should you wish to trade in your mouse and keyboard for a controller, both an Xbox 360 controller and third party controllers are supported. The game will also run at 60 FPS. Cloud saving, friend lists, achievements, and leaderboards are all available through Steam.
And now for the part that gets you PC gamers going, the system specs:
Minimum System Requirements:
OS: Windows Vista®/XP, Windows 7, Windows 8
Processor: AMD Athlon™ X2 2.8 Ghz or better,
Intel® Core™2 Duo 2.4 Ghz or better
Memory: 2 GB RAM
Hard Disk Space: 8 GB free hard drive space
Video Card: ATI Radeon™ HD 3850 or better,
NVIDIA® GeForce® 8800GTS or better
DirectX®: 9.0c or greater
Sound: Standard audio device

Recommended System Requirements:
OS: Windows Vista®/XP, Windows 7, Windows 8
Processor: AMD Phenom™ II X4 3 Ghz or better,
Intel® Core™2 Quad 2.7 Ghz or better
Memory: 4 GB RAM
Hard Disk Space: 9 GB free hard drive space
Video Card: AMD Radeon™ HD 6950 or better
DirectX®: 9.0c or greater
Sound: Standard audio device
12/13/2012 04:15PM