New Dark Souls II Information Revealed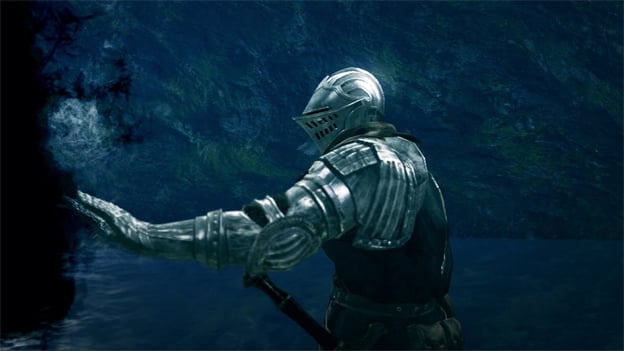 Edge magazine has the latest details on Dark Souls II. The recently announced game is the cover story for their newest issue.
First, I have a bit of bad news; we might not be able to play the game as soon as we'd like. While a 2013 release was initially forecast, don't be surprised if the game slips into 2014. Development is only 25% complete and will reportedly feature visuals on par with what we've seen with Watch Dogs and Star Wars 1313.
In addition, series director Hidetaka Miyazaki has taken a more advisory role, which is a step back. In his place, both Tomohiro Shibuya and Yui Tanimura will be directing the game. They state that they'd like to make the game more accessible and intend to do this by being more direct than subtle. While many are indeed put off by the game's difficulty, that's also part of the appeal of the Souls series. For example, when Ninja Gaiden 3's difficulty was toned down, it's gameplay became more streamlined, and it wasn't received well. The Wii U port, Razor's Edge, brought back some of the challenge the series is known for, helping it to receive warmer critical and consumer reactions.
Obviously, it's still incredibly early in development. Plus, this is a franchise which debuted in 2009. Call of Duty didn't become a complete household name with astronomical sales figures until it's fourth release, Call of Duty 4: Modern Warfare. It takes time for games to sell a mega-million copies. So while attempts to ease up on the difficulty may help broaden the series, hopefully From Software doesn't lose the essence of what makes their games so beloved by fans. Shibuya offers the following about how they aim to bring in more players to Dark Souls II:
"Right in the beginning, when players first pick up the game, is something that I will definitely focus on. To not immediately throw them into 'Dark Souls' but provide a good introduction in terms of what the game's about and how the game should be played."
If they stick true to those words and ease newcomers into the experience before throwing them to the dogs, fans have nothing to worry about.
12/17/2012 06:05PM