THQ Games Revealed In Bankruptcy Documents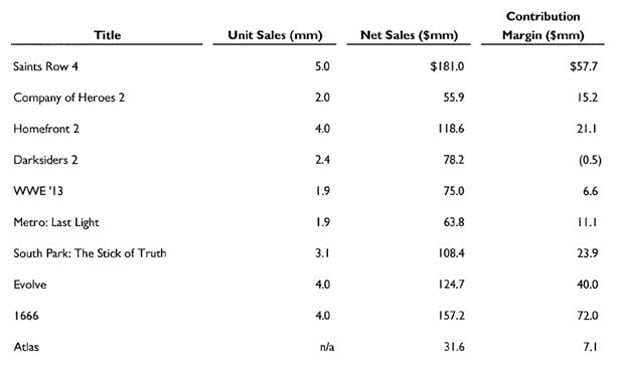 Unfortunately, THQ's hard times have overtaken them and the company has been forced to declare bankruptcy. Part of the bankruptcy paperwork includes a declaration of the company's assets, including any games that are currently in development. It turns out that THQ has been secretly working on four new game across several of their developers. Turtle Rock Studios is working on a game called Evolve and THQ Montreal is working on a game titled 1666. Relic Entertainment, on the other hand is working on a mystery called Atlas, and Vigil Games is working on a game called Crawler. It's probably safe to assume that all of these are working titles.
In addition, Saints Row 4 was inadvertently confirmed, and is projected to be the developer's highest selling game. THQ is planning to continue development and publishing as it works through the bankruptcy. So let's hope to find out what Evolve, 166, Atlas, and Crawler are very soon.
Good luck, THQ!
Source: Gamesradar
12/20/2012 11:45AM