Final Fantasy IV Now Available On iOS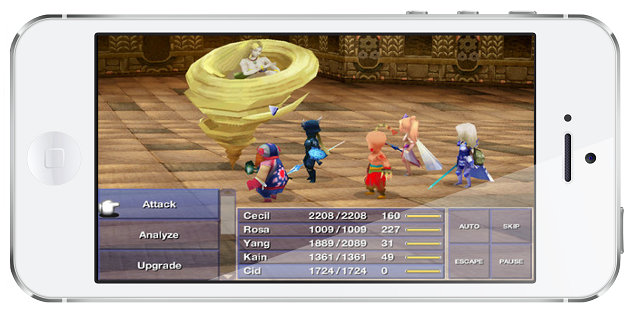 How many versions of Final Fantasy IV have there been? The original SNES game (and the "easy" version that became Final Fantasy II in America) the PlayStation port, Game Boy Advance port, and the PSP release (which also included The After Years and a small section bridging the gap between the original game and its episodic sequel). The most ambitious rerelease, however, may have been the DS version of the game, which reimagined the title entirely in full 3D, just like Final Fantasy III.
That version of the game is now available on the iOS. But just like other Square Enix classics on the App store, Final Fantasy IV is a bit pricey. It weighs in at $16. At least in this case, though, the game in question was already designed with touch controls in mind.
Is it worth the price? If you don't already have a portable version of Final Fantasy IV, or just want to see your favorite characters in full 3D, it's an enjoyable rendition of the game. Judging by the trailer, though, you might need a fairly powerful iDevice.
Source: App Store
12/20/2012 02:40PM